Hello, friends! Did you miss me? My sincerest apologies for leaving you all hanging. I'm back now, and able to focus on blogging for your enjoyment again! I'll jump right in with a new occasional series: Idea Bank. I'll share a glimpse of some ideas that are floating around in my head or that I've been inspired to create. This is the first one!
I mentioned in my last post (FOR-EVER ago), there's not a whole lot of "girly" in my life. So, when a girlfriend of mine mentioned a bedroom for her two girls, it really got my wheels turning. I was inspired to try to create a room for a a couple of girls who currently love pink and purple but that they can grow into! When you're spending money and effort to make a space beautiful and special, it's important to consider the longevity of the design. Let's get started, shall we?
As previously stated, these girls have an affinity for pink and purple. Pink and purple? Easy:
That room is adorable. But my aim is to have some degree of elegance in all of my designs, whether it is for a pair of tweens, twenty-somethings, or beyond. Keeping that in mind, I present to you this fabric as a (PERFECT) jumping off point for the room.
Let's just take a moment to appreciate how beautiful it is. It's got the desired colors, quite a bit of elegance, and enough whimsy to satisfy the young girls' sensibilities. It's embroidered, so it's really special, and has a ton of colors to choose from, should the gals tire of pink and purple (the HORROR!) It's really just perfect in every way. We could use this as a duvet cover, an accent pillow on the bed, or frame it and use it as art, depending on the budget.
We don't want to offend the little ladies with baby pink ('cause it's for babies), and bright pink on the walls can be a bit overwhelming. I know little girls who are expecting a pink room are expecting a PINK. ROOM. So, I think a pinky neutral base plus a few pink (and a purple!) accents will satisfy both the parents and the girls,
Paint colors:
Paint colors from Sherwin Williams
I have a few special treatments in mind, but I'm not going to share ALL of my secrets with you. ;)
The pretty princesses will have to rest their heads somewhere. I'm thinking... luxurious purple velvet headboards with brass nailhead trim!
Of course, we'll need a rug:
And some textiles for window treatments, bedding, and other upholstery items:
Of course, we'll need some really special art. I have an idea to do really large, pop art pictures of each girl over her bed in the colors of the room. Like this: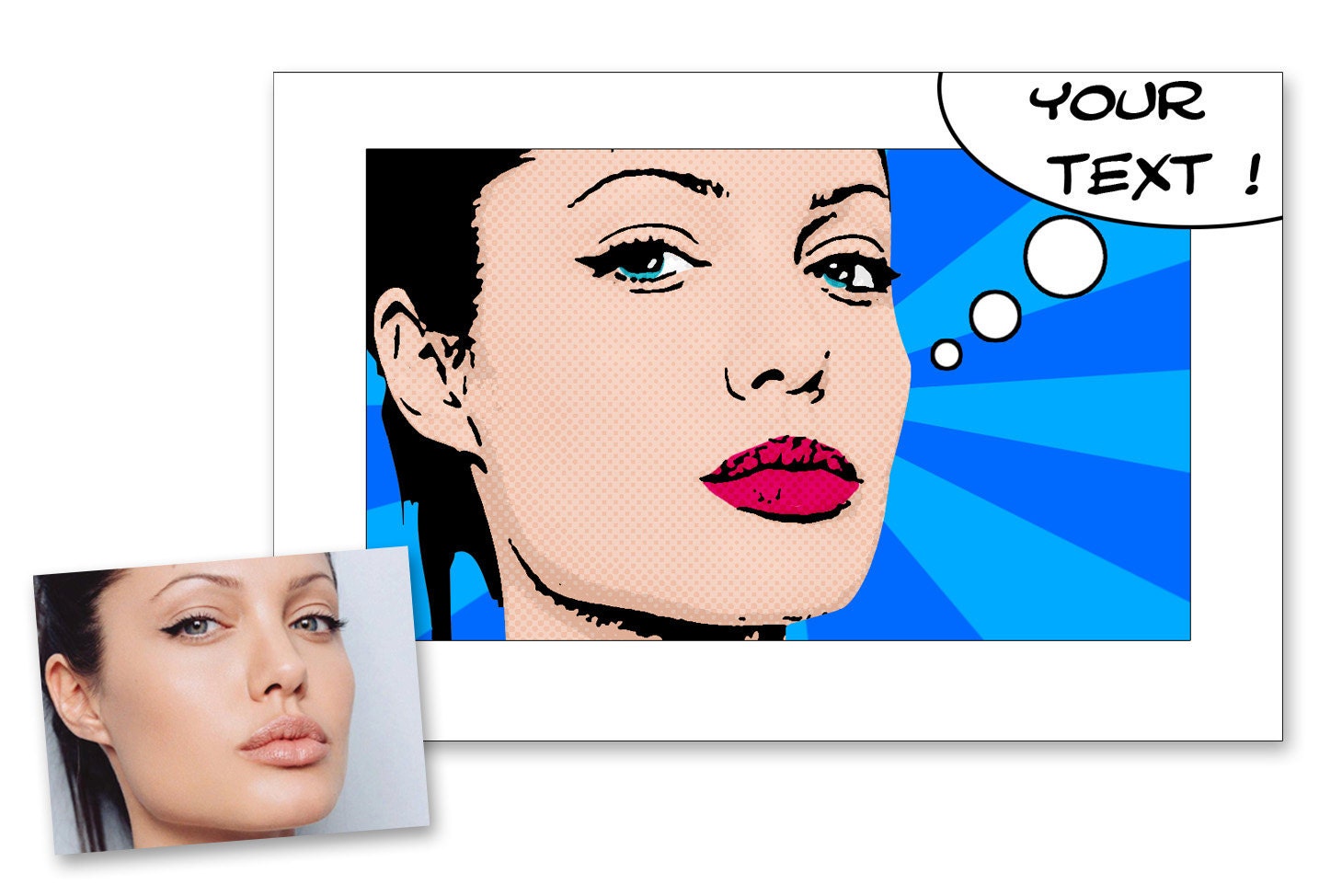 Or this!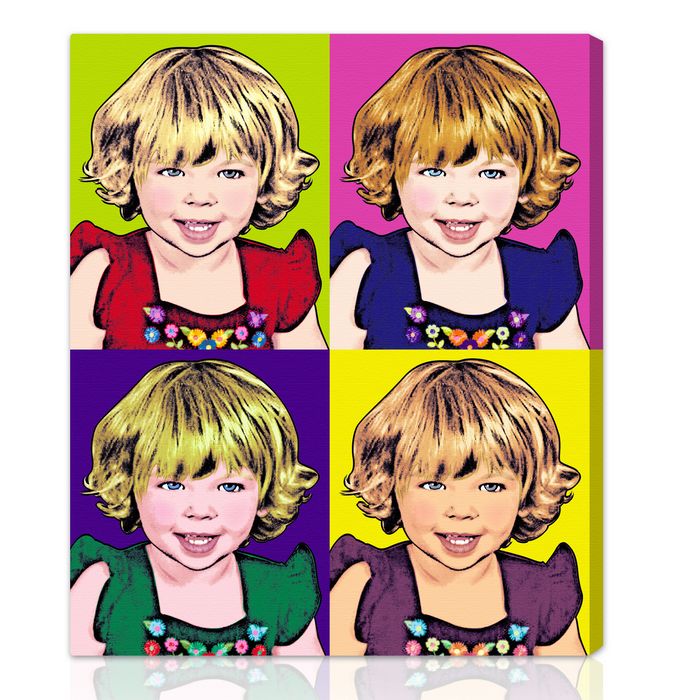 I think any girl will love seeing herself in art, don't you?
Of course, this is just the tip of the proverbial iceburg: a TON more details would go into this room to make it truly one-of-a-kind.
What do you think? Do you have some special little people in your life that could use a truly special room? We can make a magical tailored to your wants and needs on every budget! ;)
XO,
Like us on Facebook!